Get in touch with us for information on any of our projects and for ideas on how we can help you with yours.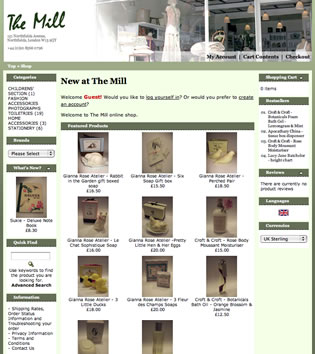 The Mill
Site URL:
www.themill151.com
Date of work:
15/6/07
Client:
The Mill
Type of site:
Online Retail
Our Role:
Implementing shop and payment system
The Mill is a small local shop in Northfields, West London selling home furnishings, toiletries and furniture.
We set up their online shop to compliment their retail store and advised them through the whole project.
The shop is currently undergoing a soft launch so feel free to give it a visit and put it through it's paces.